ON TRACK 1st online full partners meeting in April 2020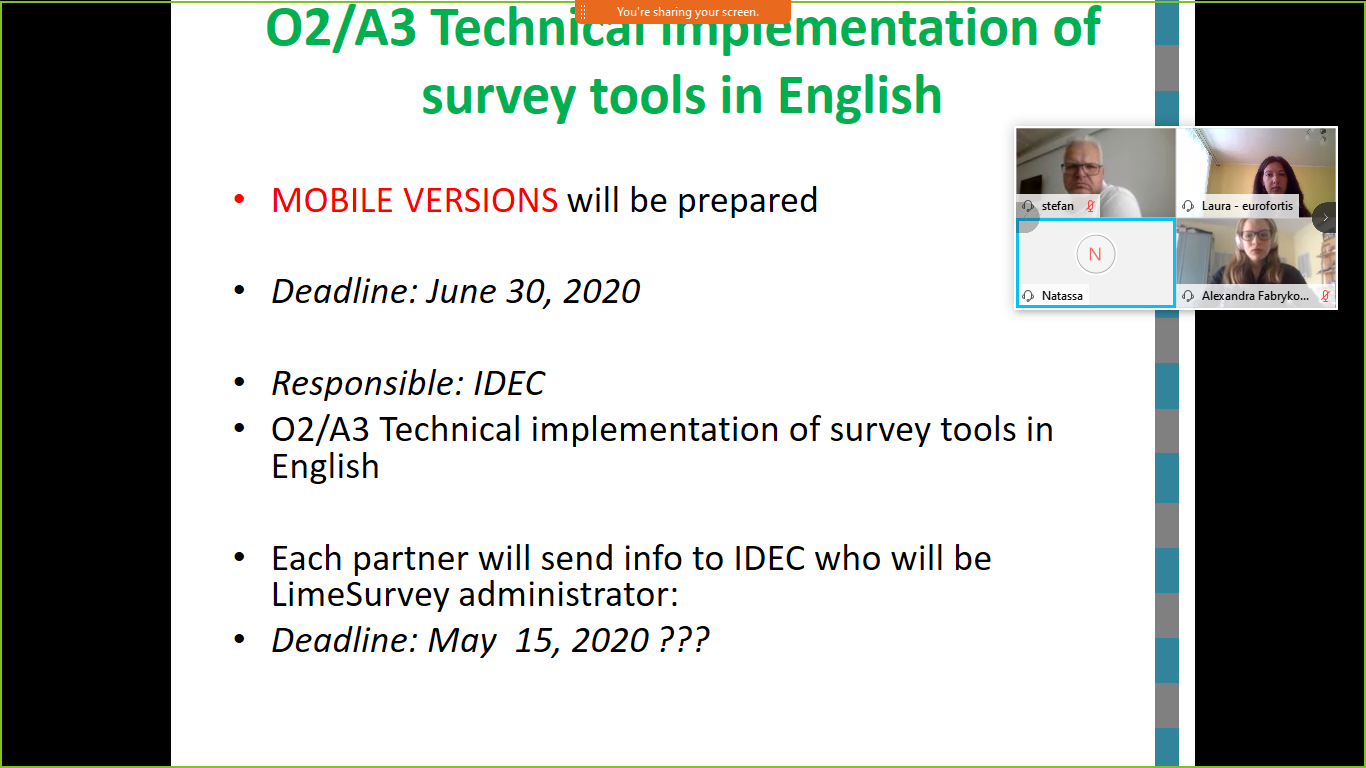 The fourth project meeting of ON TRACK was planned in April 2020 hosted by the Politeknika Ikastegia Txorierri, Spain.
Due to Covid19 restrictions, the planning meeting had to be rescheduled and was held online. Altogether 12 persons from 9 partner institutions have taken part in it. During the meeting the project progress has been discussed and the measures for further work have been agreed with regards to Covid19. The further work on the finalisation and testing of the ON TRACK tools –tracking mechanism for graduates - was approved. Since one of the important aspect of the project consists of the pilot testing, the partnership had to change the originally planned date for testing. The dissemination and exploitation of project results as well as quality assurance were also discussed in details during the meeting.